The guest of honor for this super fun 1960's themed bash is a reformed hippie who is into quilting, batik fabric, reptiles, tree species, and dog training. She also happens to be my mom.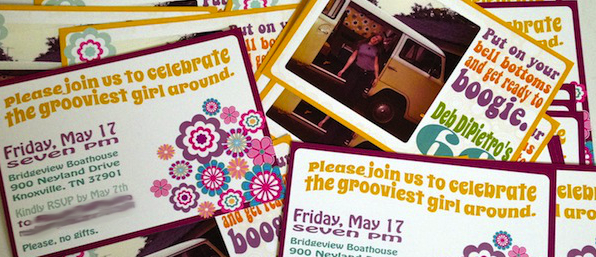 I searched high and low for the perfect 1960's inspired invitation. I tried to design it myself, but my self-taught graphic design skills just didn't cut it. After all, this lady has been amazing for 60 years. It had to be perfect.
Luckily, I stumbled across Nadia Ink. (And lucky for you, Nadia will customize this design for your next party by clicking here.)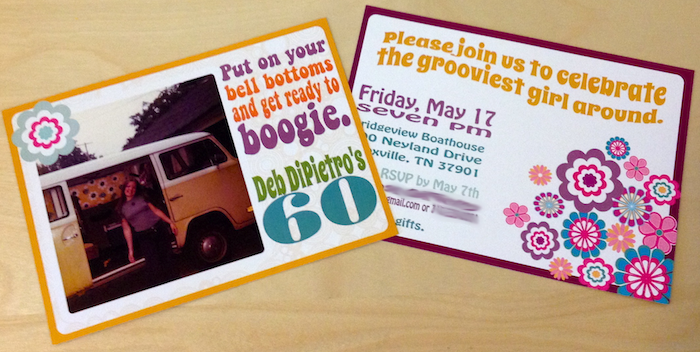 A huge thank you to Nadia, who was able to take my ambiguous ideas and return a first draft that was nearly perfect. She was kind enough to work within my tight timeline even though she was working on another party simultaneously. What a pro! If you live in the Toronto area, Nadia will even custom style a candy/sweets tables at your next event. Check out her facebook page for more info!
And check back soon for all the groovy details on this swinging party!