Last month I had the pleasure of producing a three day industrial real estate conference for Cushman & Wakefield. That may not sound very exciting, but this conference was in beautiful Las Vegas and attended by nearly 450 of the happiest industrial real estate professionals I've ever met. Seriously, I have never encountered so many people who love what they do in one place. Cushman & Wakefield is doing something right.

The conference consisted of seminars, break-out sessions, round tables, exhibits, and networking opportunities. We were very lucky to partner with the amazing folks at Nice Meeting to bring some cutting edge technology to this year's conference. You can read more about Nice Meeting here.
The conference culminated with a fire and ice themed cocktail party complete with an ice bar and luge, themed signature drinks, and fire dancers. Because it is Vegas, after all. Surrender Nightclub at the Encore Resort took such good care of us!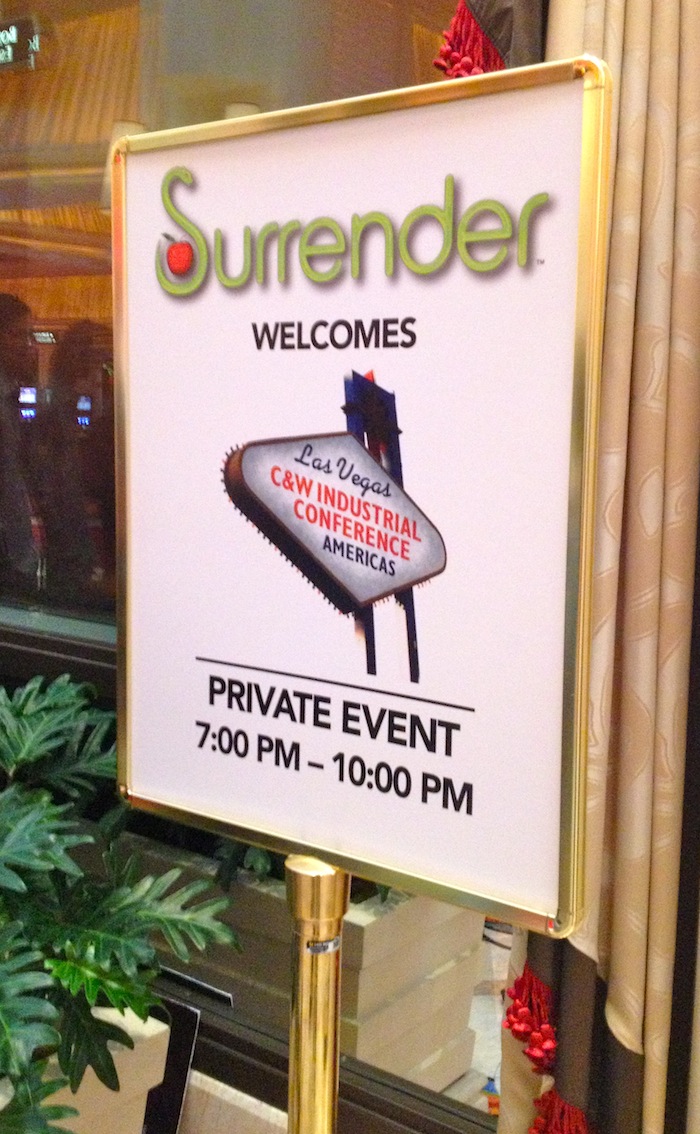 We wanted to get the theme across as soon as our guests came through the door. We had waitresses welcoming them serving our signature drinks, the Fireball and the Blue Icicle. These massive, 4ftX8ft lit signs also helped. It's a little hard to make out in the picture, but one side is flames and the other side is ice cubes.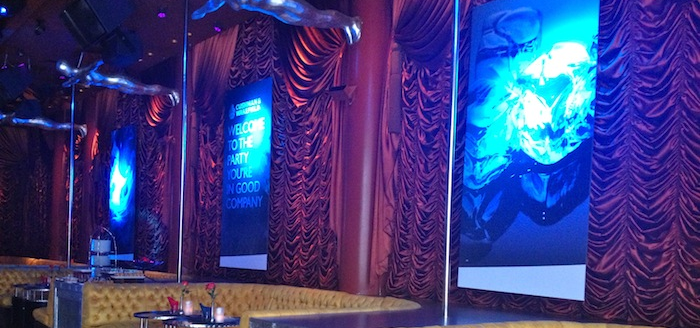 It was a beautiful Vegas evening and everyone loved hanging out by the pool. I think the ice bar and luge helped…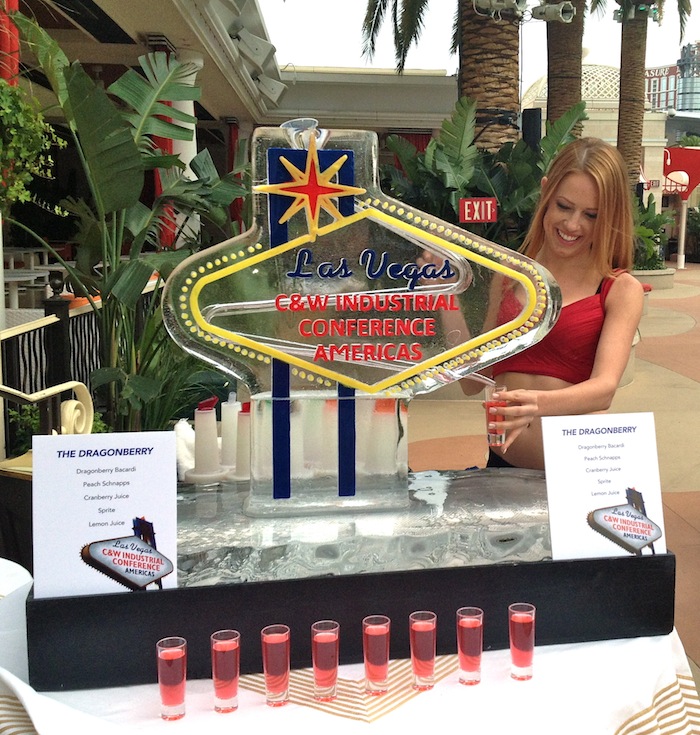 And how fantastic are these custom pillows and table tops? (We also did a custom bar top cling, but I didn't get a picture of it. Nuts!) When the pillows arrived I just about died. They looked even better in person. We had five top tier sponsors and each of them were recognized in separate groupings of lounge furniture on a platform built over the pool. It was the place to be.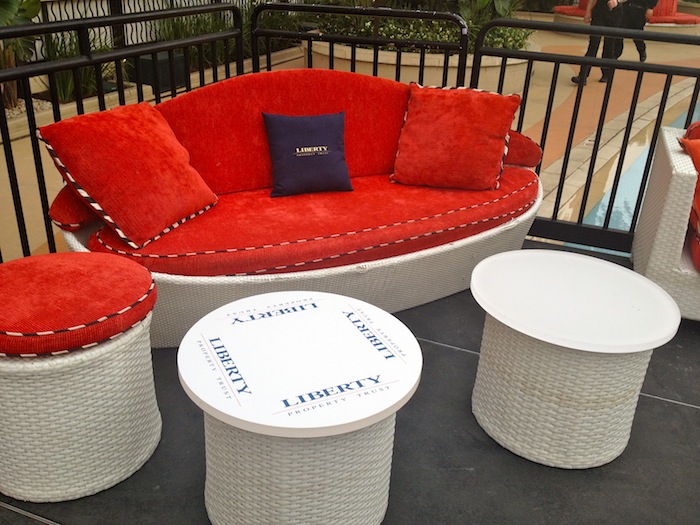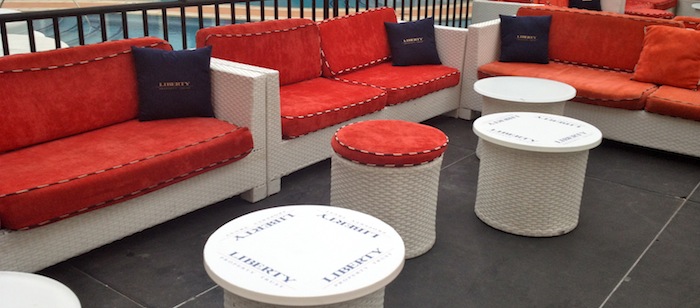 The fire dancers were so much fun! They performed a couple times throughout the evening and everyone loved it.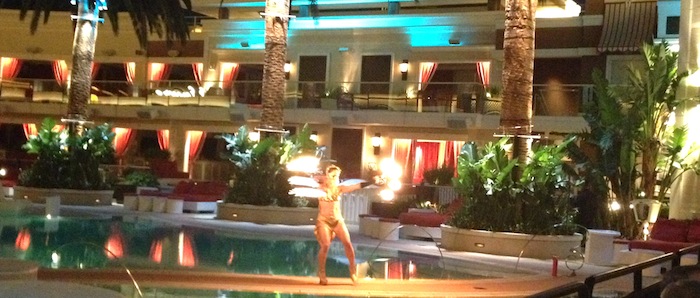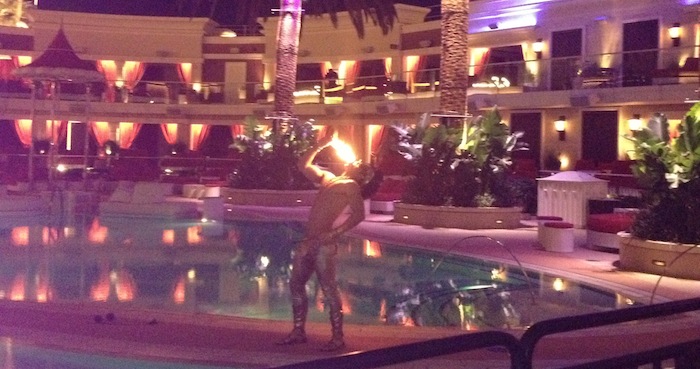 And a special thanks to these lovely ladies and the whole team at Cushman & Wakefield. I couldn't have done it without them and it certainly wouldn't have been as much fun!