Remember this groovy 60th birthday party invitation? Well, here's all the super fun details from the party!
Is there a better way to celebrate turning 60 than throwing a big, 1960's themed party? This party (in honor of a "reformed hippie") was at the beautiful Bridgeview Boathouse in Knoxville, TN. Stunning river views surround the gorgeous event space.
It was a blast working with Kevin Clark of UT Catering to create an authentic 1960's themed menu with a modern twist. We included all the things you'd expect to see from that era –  shrimp cocktail, deviled eggs, Waldorf salad, pot roast sandwiches, ham skewers on a pineapple tree, mini casseroles, fondue, hostess cupcakes, etc. We even had a porcupine cheese ball and jello salad just for fun!
This party screamed 1960's fun from the menu to the music to the decor, which included custom posters, tie-dyed paper flowers, and garden gnomes!!!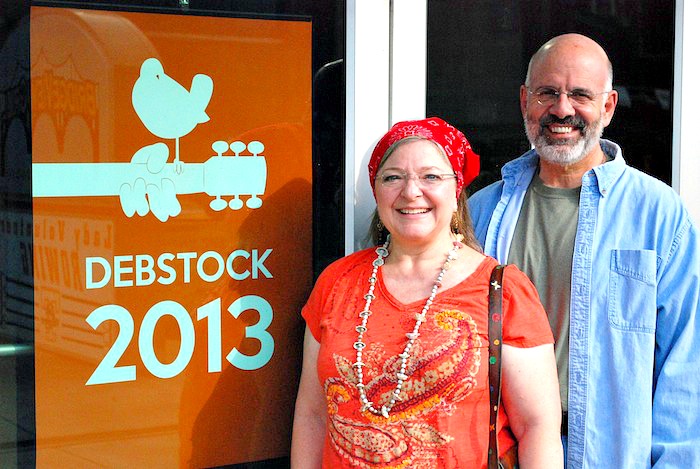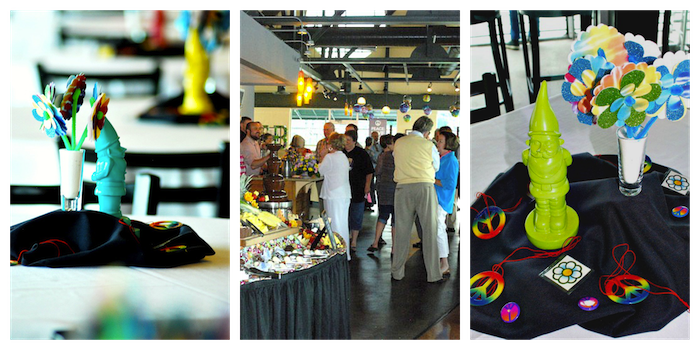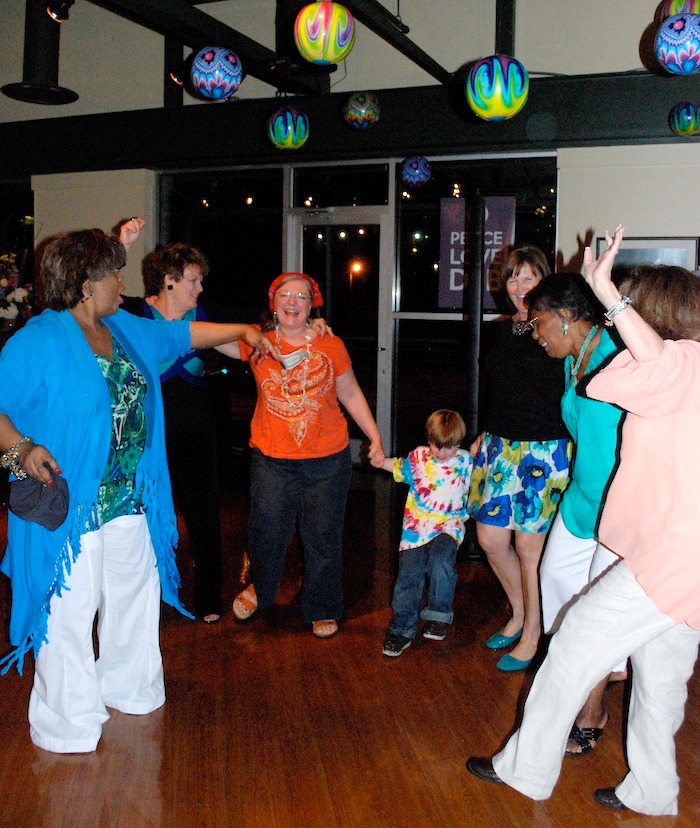 These ladies kept the dance floor rockin' all night! They even had a special choreographed dance to "She Works Hard for the Money" in honor of the birthday girl.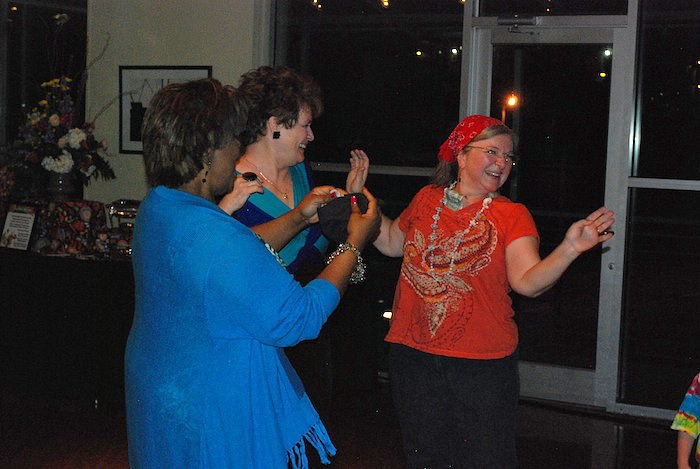 We added so many personal touches to this shindig to make it extra special. Guests were greeted coming off the elevator by these three feet letters covered in pictures of the guest of honor from throughout the years.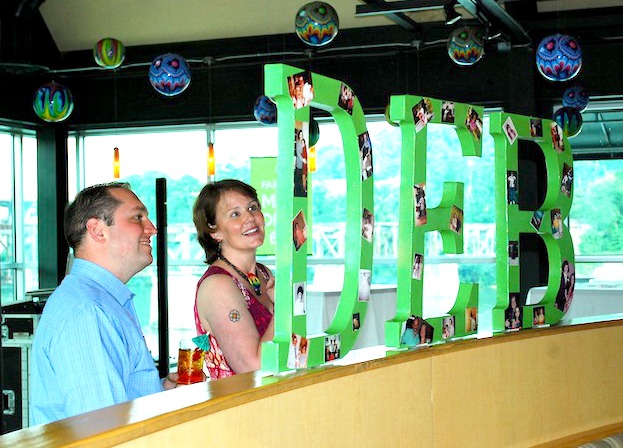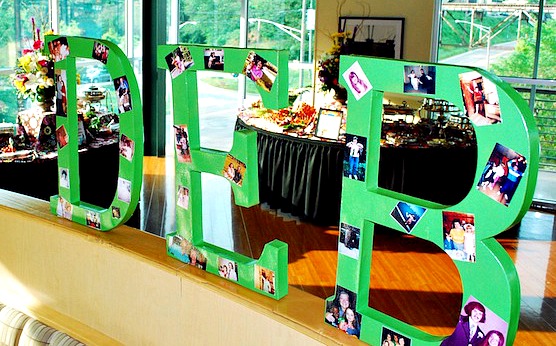 Guests were encouraged to sign the letters below as a guest book. They're now prominently displayed in the guest of honor's sewing room signed with words of love and best wishes from all her friends.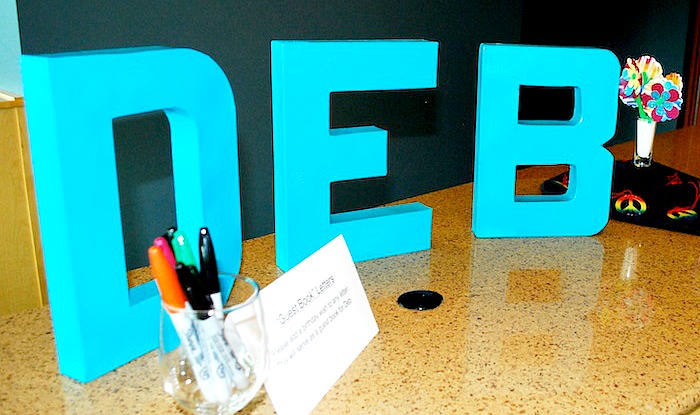 And, what is a party without a photo booth? We went the extra mile by including a dry erase board and this goofy 1960's theme cut-out.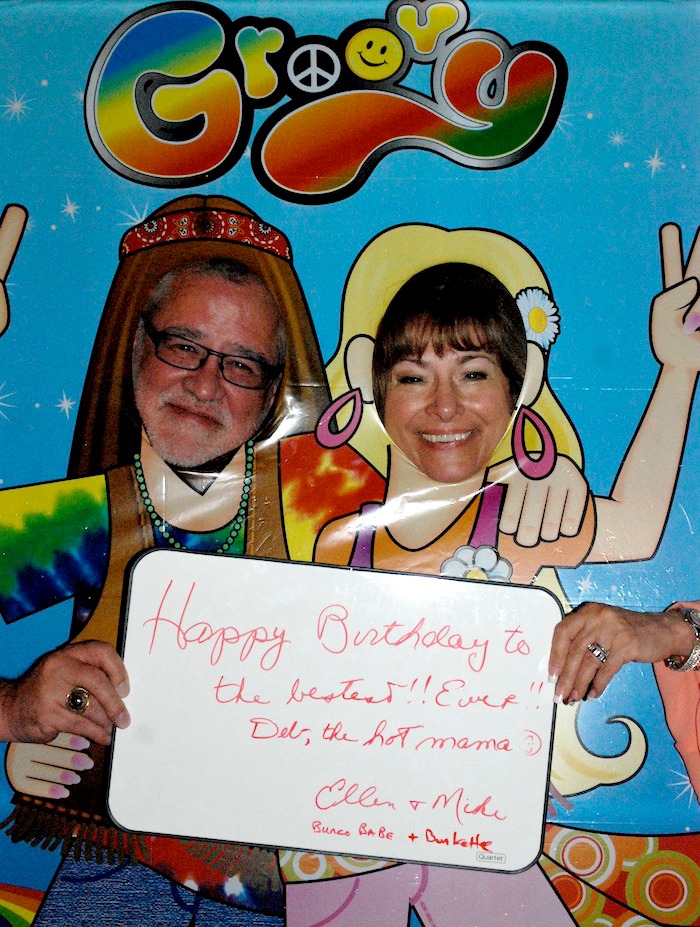 Special thanks to our vendors!
Venue: Bridgeview Boathouse
Caterer: UT Catering
DJ: Party Boys
Poster Design: Drop Foundry
Printing: Allegra Evanston
Photographer: Joseph DiPietro