I may be a midwest girl at heart, but I spent my high school days in central Florida. So, when I saw an old friend's pictures of her "Redneck Love" Stock the Bar Wedding Shower I just had to share!
Sure, traditional wedding showers have a time and a place. (Grandma Maude may not be down for shower games of beer pong and battle shots.) But if you're throwing a shower mainly for the bride and groom's friends, it's a good idea to think outside the box. And I don't mean afternoon tea…
This shower featured so much redneck love… Guests dined on the finest pigs in a blanket and tater tots around. Little Debbie Cakes were served for dessert. Drinking games and a special mug shot photo booth provided for plenty of fun. (Don't forget redneck props!) And, of course they encouraged guests on Instagram to use the #rednecklove tag. What an awesome, fun way to celebrate a southern couple!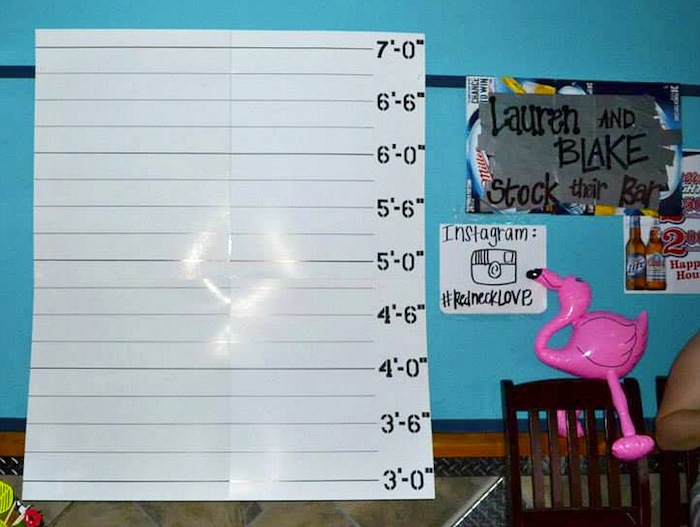 A great bonus to throwing a redneck themed shower- no one expects too much. Encourage guests to get into the theme by dressing the part. Heck, guests can even wrap their gifts in toilet paper or grocery bags if they like. Decor can be as simple as some empty beer cans or solo cups on a string of lights. If you're feeling ambitious, throw up some camouflage and mock (or real, if you're into that) trophy animals or shotguns on the wall.
Most of all, make sure your guests are having a blast. But with a theme like this, that shouldn't be too hard…