I had a blast working with the good folks at Cushman & Wakefield again on a charity golf outing to benefit the Wounded Warrior Project. I wish I had better pictures, but suffice it to say the weather was beautiful, everyone had a great time, and we raised a whopping $50,000 for Wounded Warrior Project!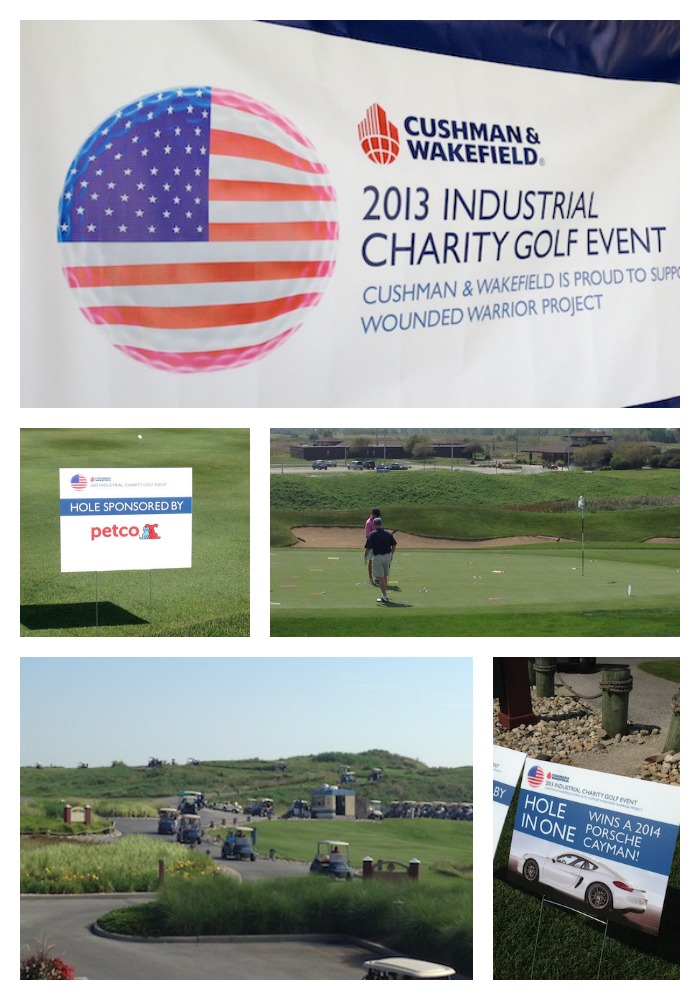 It was such a great day, I only got pictures of the first half of things. (DOH!) You'll just have to imagine a wonderful cocktail hour, dinners, and awards that concluded the day.
Oh, and I must give a special shout out to the wonderful SMT Events. They helped us reach our donation goal by setting us up with a great silent auction, exciting scratch off cards, and fabulous on-course games with prizes worth more than $60,000! If you're looking to host a charity event of any kind, I highly recommend you reach out to SMT Events.
Vendors
Venue: Harborside International Golf Course
Caterer: Phil Stefani Signature Restaurants
Fundraising Games & Silent Auction: SMT Events
Transportation: Windy City Limo
Hotel: The Langham Chicago