A super creative friend of mine is just starting the wedding whirlwind. You know, that period in life where it seems like you have anywhere from three to ten weddings to attend every year. She always comes up with the best gifts for her gal pals and this one's no exception. I was so in love when I opened her text that I just had to share it with you.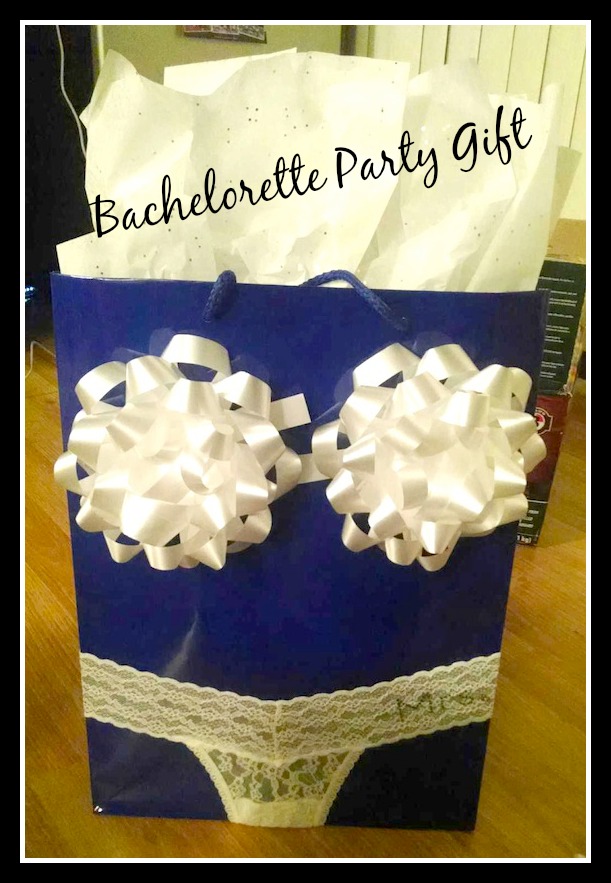 The wrapping pretty much takes the cake. Who knew you could make a simple gift bag so cute with a couple of bows and a cute pair "Mrs." undies. She filled the bag with all of the usual naughty, gag gift items for a bachelorette. But that's not all…
She was also clever (and thoughtful) enough to get a nice travel bag and these Mr./Mrs. luggage tags. It's a destination wedding, so there's no doubt these will come in handy for the bachelorette. I mean, how many pairs of edible undies does one bride-to-be really need?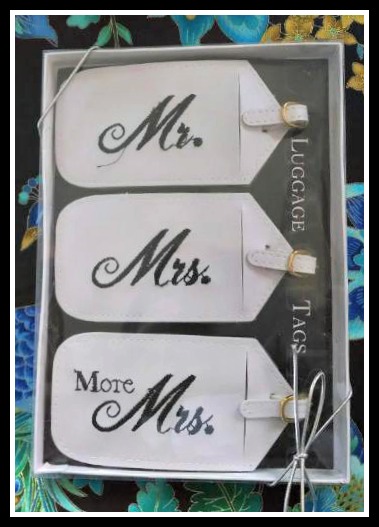 FYI, these adorable luggage tags can be found here.