Boy, oh boy has it been a crazy year! So crazy in fact, that I haven't been here to tell you guys about it. Oops!
Not only did I get to work with many wonderful new and repeat clients in 2014, but we also added a new member to the Rosy Events' team last March! After only 8 weeks with us, she joined me at a spring conference in New Orleans (but spent most of her time in the hotel room). Shortly thereafter, she came along on a site visit to Nashville (where she mostly just cruised around town with my mother).
I know she doesn't sound like much of an asset now, but she's growing and we couldn't imagine life without her. Please allow me to officially introduce Anna Luisa: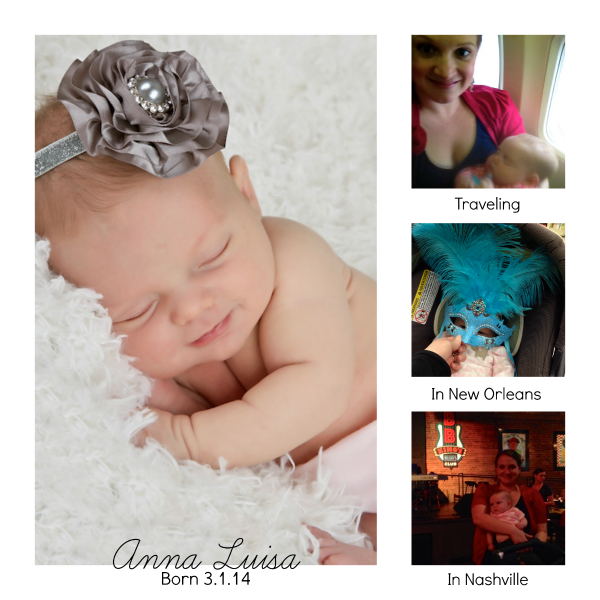 Now that Anna's nearly one (seriously, where did this year go???), we're coming out of survival mode and reentering the real world. My goal for 2015 is to revive this blog and add two posts a month. That sounds so feasible – especially since we have a lot of catching up to do. And yet, it's the end of January and I'm just getting started. Be patient with me, please. I'm still running on very little sleep.