Baby showers are a blast to throw! I love the excitement of a mom-to-be's friends and family members as they plan to add a little one to their tribe. But I also know just how much work putting together a shower can be. Which is why when it was my turn to be the guest of honor, I made sure to have a little gift for the shower hosts.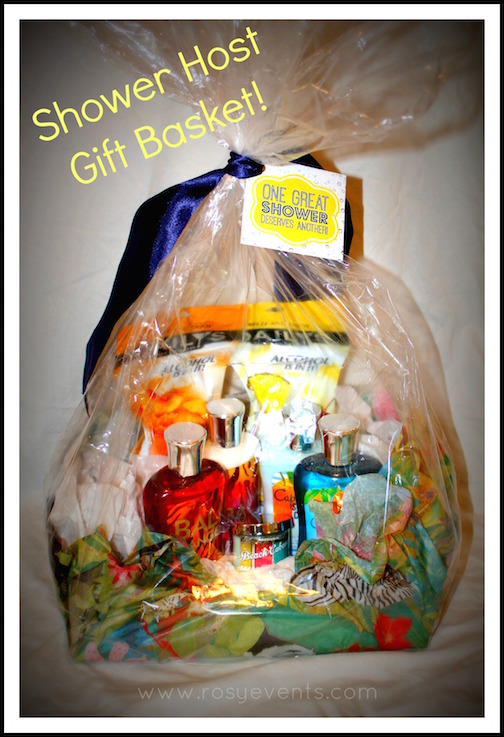 I wanted to make a "shower" themed gift, so I picked up a few shower gel/lotion sets from Bath & Body Works. (I selected scents that would transport them to a more tropical locale since it was February in the midwest.) I threw in a similarly scented candle and a couple tropical beverage kits. I finished it off with a "One great shower deserves another" thank you note and called it done.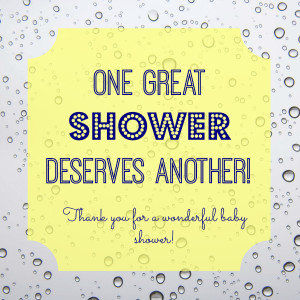 Click here to download and print this tag.

This could easily work for a bridal shower too. It could even be taken up a notch with the addition of a spa or nail salon gift card and a pair of flip-flops.
I think they turned out great – nearly as great as the wonderful shower they threw!