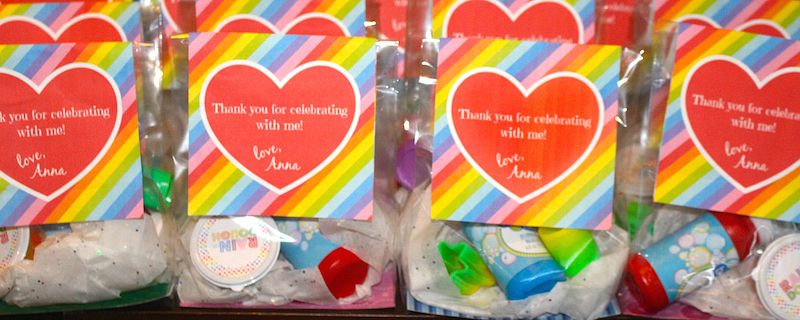 Putting together these goody bags was great fun. Of course, it was my daughter's first birthday party. Check back with me again when she turns ten and see how much energy I'm putting into goody bags then.
The children in attendance ranged in age from 10 months to 8 years. It was a bit of a challenge coming up with items that would please such a wide set. Each bag contained a bottle of bubbles (dollar store), a couple mini rainbow slinkies (amazon), and some homemade "raindough." Everyone went home happy!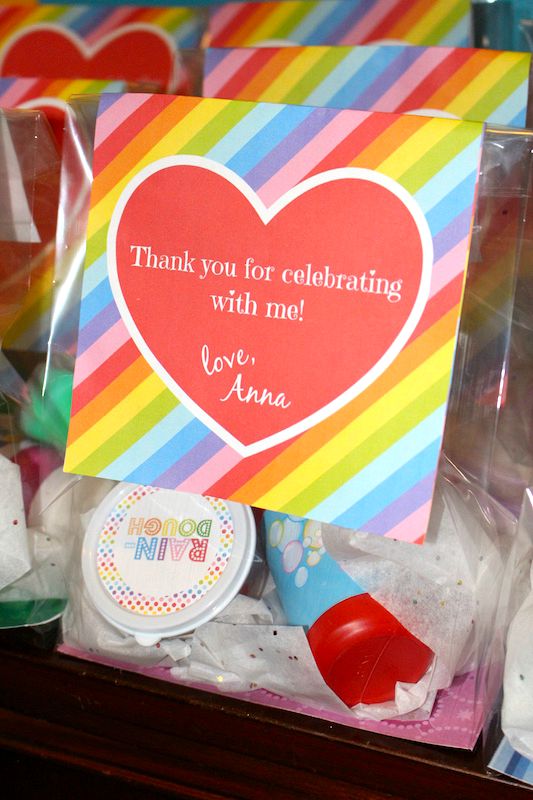 The "raindough" was inspired by this post over at Wine and Glue. It was a bit time consuming to make several batches of play dough and color them all, but well worth it in the end. One tip – I used gel food coloring which tends to make stronger, more vibrant colors. Just be ready for some colorful hands from all the kneading.