Remember that time I told you about how we surprised a deserving veteran and his family with a NEW, MORTGAGE-FREE HOME on stage at day two of the C&W Industrial Conference in Nashville? I know it's hard to believe, but the third and final day of this conference only got better.
In 2014, we added a volunteer event to this conference as an opportunity for attendees to network with one another in a no-pressure environment. It proved popular enough that in 2015 there were so many volunteers we had to split the group in two!
Half of the group had a wonderful time at the Second Harvest Food Bank where they packed a staggering 11,000 pounds of food for the area's children, families, and seniors affected by hunger.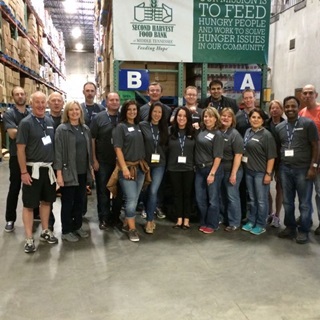 And given C&W's commitment to veterans, we thought it only fitting that the other half of the volunteers spent the morning putting together 100 care packages for deployed military members through Operation Troop Aid.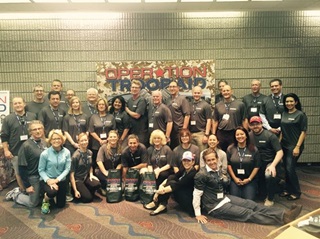 Following the volunteer event, everyone was invited out to see the home dedication. It was a truly incredible way to end a great conference and send everyone home feeling proud to have been a part of it.