While trying to get through my perpetually growing magazine pile, I ran across this picture of Martha Stewart's Paper Strip Garland: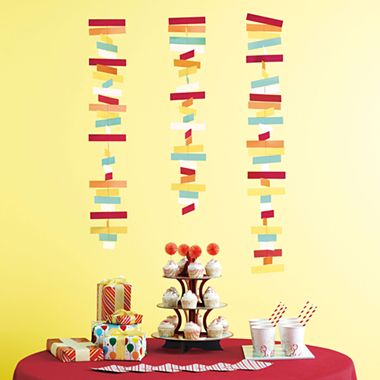 And thought to myself, I can totally make that! Well, you know what? This time I was right! I happened to be getting really into paint chip crafts for our housewarming party and I just knew they were the perfect medium for this knock-off.
Not only are these so simple, but there are so many uses for them. Hang them off your chandelier or over your table for a unique and colorful hanging centerpiece. Try them on your front porch to welcome guests to your party. They're a great decorative element to define a space (think gift table, bar area, etc.). I even think they could make a super cute mobile for a baby's room! And don't feel like you have to stick to rectangles. Get creative with your scissors or use hole punches to try a variety of shapes.
DIY PAPER GARLAND KNOCK-OFF
Supplies:
Paint Chips
Filament Wire
Scissors
Double-Stick Tape
Instructions:
Step One: Cut paint chips down to size and line up matching chips back to back.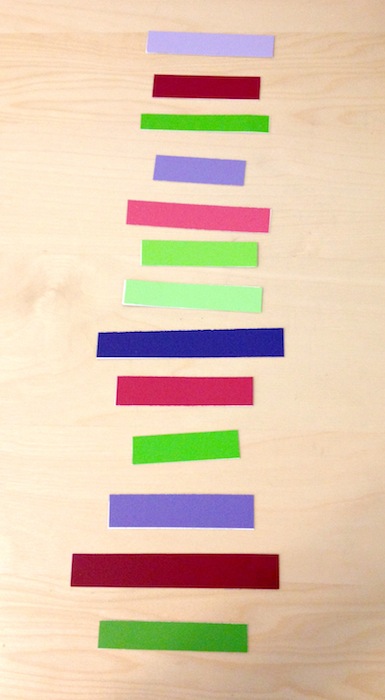 Step Two: Open the paint chips and run filament wire down the center of one side of the paint chips. (It helps to tape the top of the filament to your work surface above the paint chips.) Secure the filament in place by placing double stick tape ON TOP of the filament wire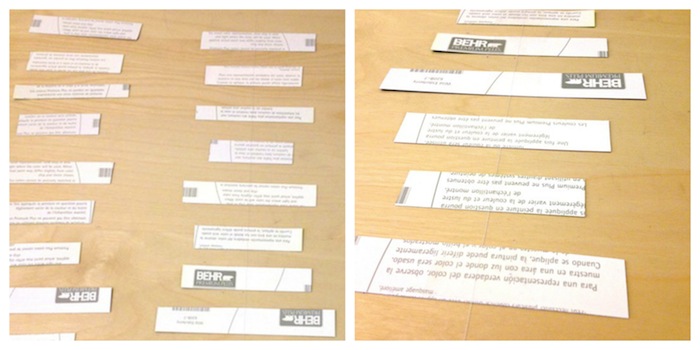 Step Three: Carefully place the matching paint chips on top, pushing down to secure to double stick.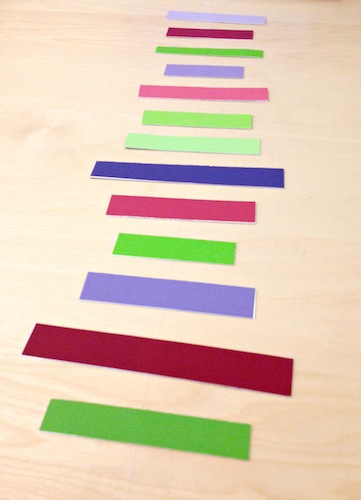 Step Four: Hang!